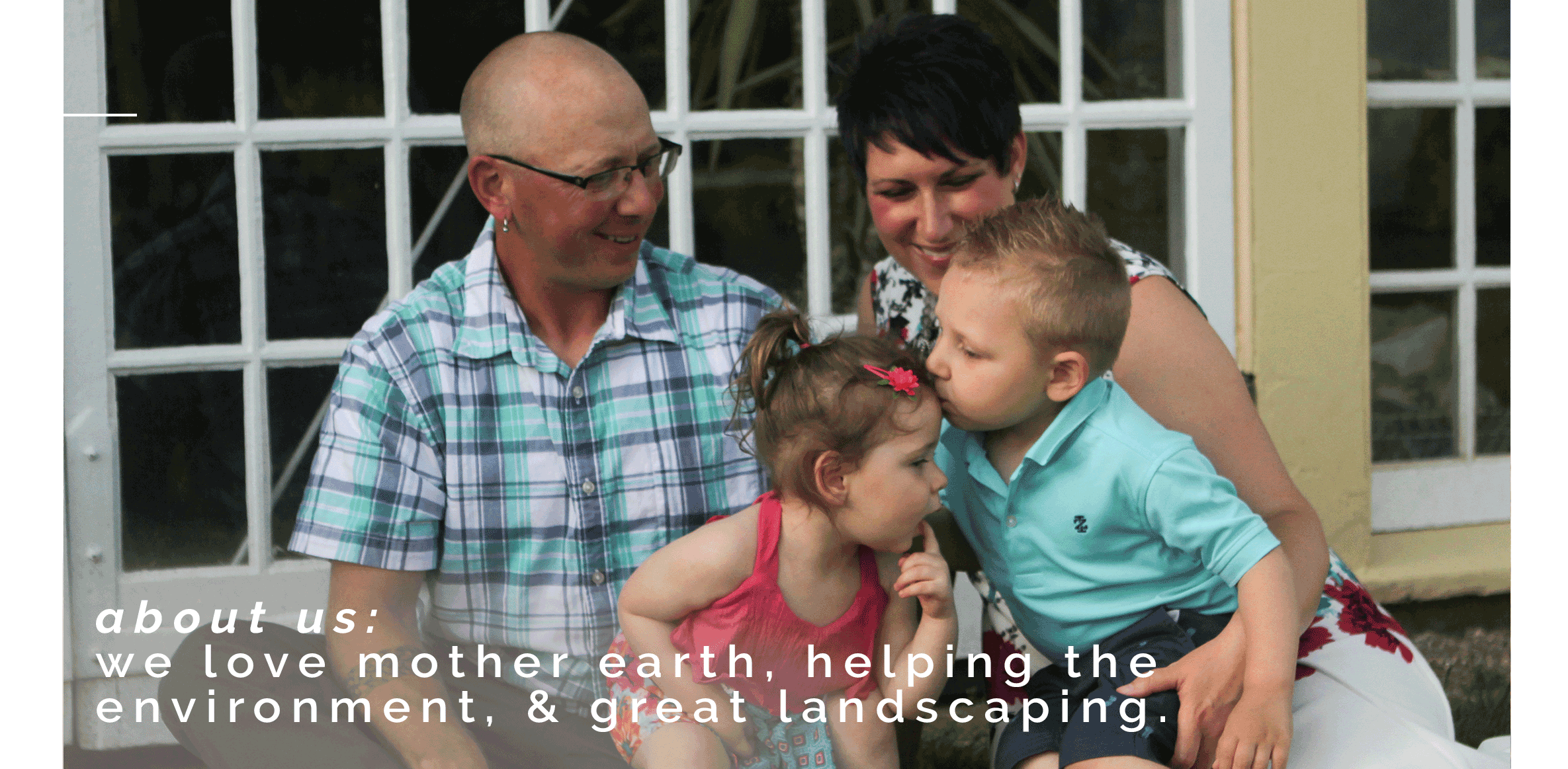 We are a family oriented company with roots going back in the horticultural field many years. Our co-owners Michael and Krista Manfull have over 30 years of combined experience in the green industry. Both Michael and Krista got involved in horticulture at a young age. They met while Michael was a landscape foreman and Krista was a landscape designer fresh out of college.
Michael graduated from Hoover High School in 1997. He took construction trades at the local vocational school and had been involved in building ever since. At the age of 19, Michael became occupied in the landscape industry and had become a master hardscaper during his career. His attention to detail on all of his patios, retaining walls, decks, ponds, and waterfalls far exceed standard procedures in the hardscape trade. During his career, Michael has also installed & supervised various residential & commercial landscape projects. His overall quality of work is outstanding & therefore he comes highly recommended by his past clients.
Krista graduated from Dover High School in 2002; then went on to become a college graduate of both The Ohio State Universtiy's Agricultural Technical Institute and The Ohio State University main campus in Columbus Ohio. Krista graduated with an Associates of Science from A.T.I. majoring in Horticultural Science, and a Bachelors of Science majoring in Landscape Horticulture with a concentration is landscape design from The Ohio State University's main campus. Since her college graduation, Krista has been an active landscape designer. She has designed numerous residential & commercial landscapes. Her passion is creating outdoor living spaces that families can enjoy year round. Krista's creativity & vision sets her apart from the average landscape designer.
/// Rachel Jervis:
I love family oriented businesses, and Buckeye Landscapes & Design is truly a family affair! They are so easy to work with & have great communication/customer service skills. Each design is customized just for you and your family! They'll turn your backyard into an outdoor living space your entire family and circle of friends can enjoy. I will highly recommend them to anyone!